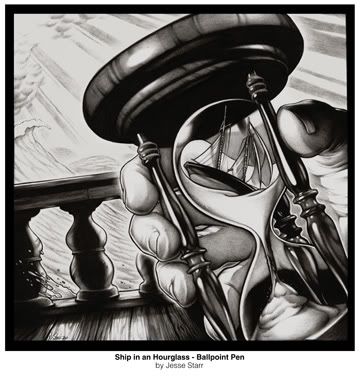 This piece was used as the cover art for Ed Verner's Ship in an Hourglass album. Original (no longer available) is 100% black Bic ballpoint pen on Bristol Vellum paper. Signed/ numbered by the artist, Jesse Starr - Limited to 100 copies.
11"x11.5" $25 (shipping included)
Allow up to 4 weeks for delivery.